Thelma Gaylord Performing Arts Theatre Seating Chart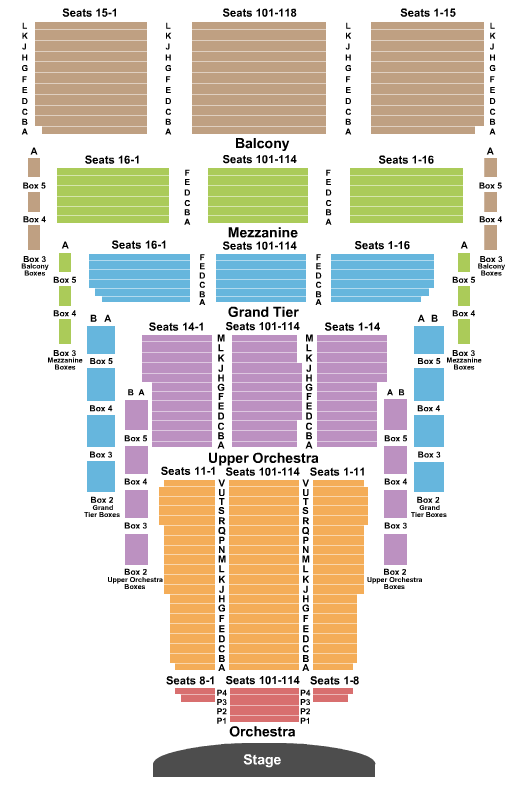 NOTE: Seating configuration may be subject to change depending on the type of event. Please check the seating map displayed for the event when selecting your tickets. Thelma Gaylord PAT has four levels of seating with two center aisles and an aisle on both sides of the theater. Aisles are carpeted with stair tread nosings, lighting, and handrails for maximum accessibility. Accessible and removed seating is available for every performance. The seating is divided into five sections. The orchestra level (Rows A-V), The Upper Orchestra (Rows A-M), The Grand Tier (Rows A-F), The Mezzanine (Rows A-F), and the Balcony level (Rows A-L).
Accessible Seating
Accessible seating is available in Thelma Gaylord PAT for patrons. This includes guests who are not able to transfer out of a wheelchair or who have other seating needs. Accessible seating is limited availability and is offered on a first-come, first-served basis. Please contact the box office at 405-594-8300 if you have any accessible seating needs. Secure your desired seats today by purchasing your tickets now. Visit the Thelma Gaylord Performing Arts Theatre schedule to view all upcoming events. To view our ticket & refund policy please visit the ticket information page.