Thelma Gaylord Performing Arts Theatre | Oklahoma City, OK
Hadestown, the dark musical tragedy only at Thelma Gaylord Performing Arts Theatre in the city of Oklahoma City on the Sunday 30th October 2022. Based on the two Greek myths of young dreamers Orpheus and Eurydice, and that of King Hades and his wife Persephone. This grim tale will take you from the cold wilderness of the apocalypse, down deep into the underworld to the prosperous town of Hadestown. Here you can work for King Hades forever, for there is no escape from Hadestown! Orpheus the legendary musician and bard, must find a way to release his lover, Eurydice, from Hadestown before it is too late… Get your tickets now for this cruel tale.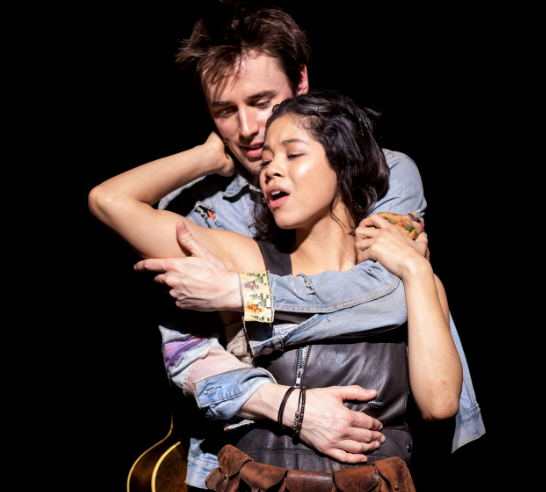 Mark Sunday 30th October 2022 in your calendars for an evening where fates will entwine and songs will bellow with the story of Hadestown. Thelma Gaylord Performing Arts Theatre, Oklahoma City, Oklahoma , is excited to be the site for such a powerful show and places are in great demand, so book yours now. Make sure you are there to enjoy the engrossing tale of Orpheus, Eurydice, Hades and Persephone. Thelma Gaylord Performing Arts Theatre will aptly take you to Hadestown with its high quality gear and plush facilities. Hadestown is a twisting journey that will grasp your soul with the troubles of dreamers Orpheus and Eurydice and the whims of the celestial beings, Hades and Persephone. With the capacity to alter everything, how will these gods meddle with the two mortals' destinies? How will the lovers fair against the might of Hades and Persephone six feet under? Fall into the world of the underworld and hear of the dangers of love and doubt meeting. Sunday 30th October 2022 is your time to watch Hadestown and know how a tune can change your fate, and what happens 'Way Down Hadestown' when a deal is made. Thelma Gaylord Performing Arts Theatre anticipates seeing you there for.